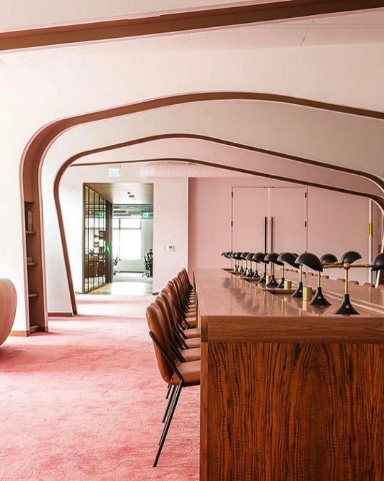 BELLETRIST
When you dive into Instagram in hopes of discovering fellow book lovers, you're often met with imagery that seems to repeat itself ten times over — girls in bed with socks and books, flat lays with coffee, color coordinated selections of books — the world of #Bookstagram hinges on perfection. Reality ceases to exist.
We had to break through this perfected world and offer something fresh, inviting, and ultimately — real.
For the launch of Bellevist, a new digital book club from Emma Roberts, I developed a unique look and feel that still fit within #Bookstagram, but stood out as something new and different. And with only a week from ideation to launch and no budget for shoots, I scoured the web for Instagram content that fit this confident, inquisitive, and self-aware voice. We had to be ready with an attitude that would attract Emma's Gen-Z audience and inspire them to read.
Within 3 days of launch, the Belletrist Instagram community grew from 0 to 50k, averaged a 10% ER, and attracted shoutouts from the likes of Lea Michele, Tyler Knott Gregson, and several other celebrities and Insta-famous authors. Following the official launch, we're now focused on growing our presence beyond Instagram and establishing Belletrist as the place to not only find exciting new reads, but inspiring book content as well.
Belletrist media coverage
Emma Roberts Started a Book Club and You're Invited — Refinery29
Emma Roberts is Starting a Book Club — Nylon
Emma Roberts Picks a Joan Didion Work for First Book Club Read — Teen Vogue
Emma Roberts on Her New Book Club and Joan Didion: 'She's the reason I love to read so much' — EW.com
You're Going to Want to be a Part of Emma Roberts's New Book Club — InStyle